DOMINICAN REPUBLIC, THE CRADLE OF ORGANIC COCOA
Founded in 1985, CONACADO (National Confederation of Dominican Cocoa Growers) is one of the most important organic cocoa grower organizations in the world. It is made up of 7 "blocks" or independent production units.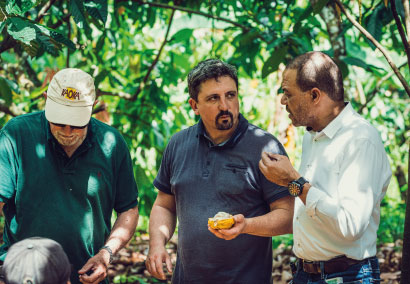 In 2009, Kaoka developed a privileged partnership with a group of growers, united under 2 "blocks" of CONACADO. Kaoka brought its know-how in varietal selection and its expertise in the post-harvest processing of cocoa beans. Together, they witnessed the quality of the cocoa improving year after year.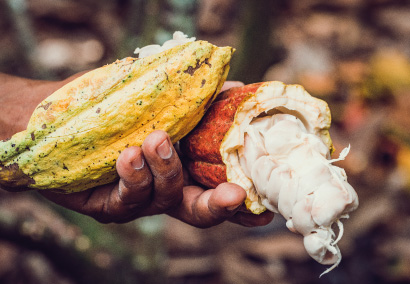 The Dominican Republic is therefore the only program that we did not build, but we ensure that the cocoa grown meets the same standards in terms of quality and social and environmental commitments as our other programs.
COCOA FROM THE DOMINICAN REPUBLIC: FRUITY WITH ACIDULAR NOTES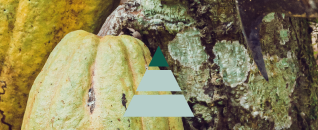 Top Notes
Red berry (redcurrant)
Dried fruit (almonds-hazelnuts-plums)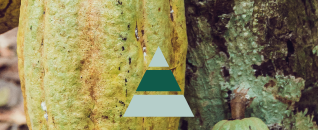 Heart Notes
Honey
Spicy (cinnamon)
Cocoa & Chocolate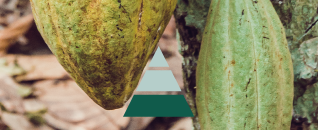 Base Notes
Dry woody
Heavy tobacco note
Caramel
Key figures
2,250 hectares
of cocoa certified in 2019
THE LATEST NEWS FROM OUR COOPERATIVE
YOUR ORGANIC AND FAIR TRADE CHOCOLATES FROM OUR DOMINICAN REPUBLIC COOPERATIVE