Peru, amazonian cocoa
The construction of the Peruvian program presented a new challenge for Kaoka:
to set up – in an area formerly controlled by drug trafficking – a cooperative in partnership with a community of growers, united by the desire to grow quality cocoa and to preserve an endemic ecosystem, the "Colpa de Loros".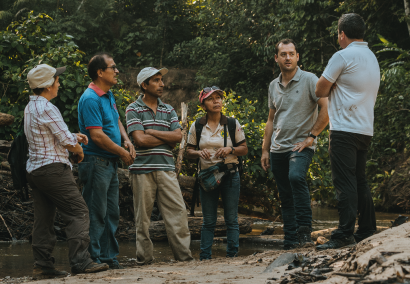 THE BIRTH OF A BEAUTIFUL COOPERATIVE
Between 2013 and 2015, we were looking for new partners to grow fine cocoas and this group of growers was looking for stable outlets to sell their cocoa. The synergy naturally fell into place and. we decided to invest in this particular project. In 2015, the Colpa de Loros cooperative (named after the ecosystem at the heart of this initiative) emerged from this wonderful encounter.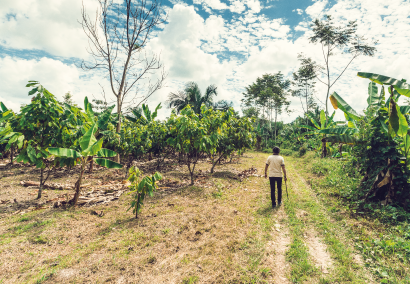 RESTORING DETERIORATED SOILS: A MAJOR CHALLENGE FOR GROWERS
In this program, the plantations are young and do not require renovation as in Ecuador or São Tomé. However there is a different issue at stake, namely the deteriorated state of the soil, due to years of intensive coca cultivation. The lack of soil fertility in the plantations caused an alarming reduction in the cocoa yield, and therefore to the growers' incomes.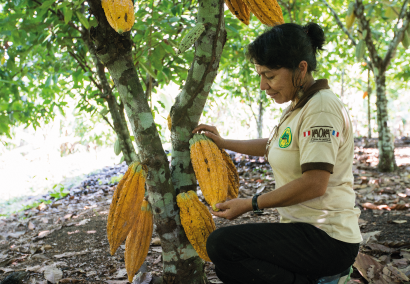 Faced with this situation, Kaoka implemented an ambitious soil restoration program in partnership with growers that involved the promotion of agroforestry with the planting of leguminous crops to enrich the soil, the rebalancing of pH, contributions of organic matter and the creation of a composting facility. A complex and fascinating project!
As with our other programs, we are committed to finding efficient and sustainable solutions for our partner growers.
Despite the difficulties encountered, we are proud to witness the progress of this great cooperative.
Six years after the first meeting between Kaoka and local growers, 1,050 tonnes of fair trade organic cocoa were exported by Kaoka, compared to 25 tonnes in 2015.  This spectacular development meant that by 2018, the cooperative was the 11th largest exporter in the country.
COCOA FROM PERU: A SWEET COCOA WITH FRUITY AND COCOA NOTES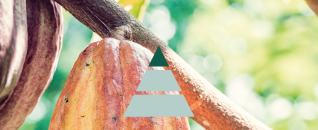 Top Notes
Citrus (lemon)
Red berry (raspberry)
Light floral note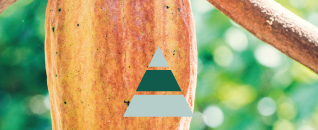 Heart Notes
Malted
Hot spice (pepper)
Balanced cocoa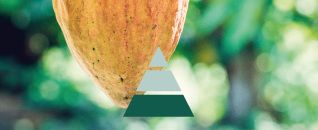 Base Notes
Dry woody
Warm note of tobacco
LEARN MORE ABOUT THE HISTORY OF THIS EXEMPLARY PROGRAM
The resilience of Peruvian growers and the unwavering support of Kaoka have been the keys to the success of this Peruvian program.
Key figures
6 years
of actions to support Peruvian growers in restoring the soil of their plantations, to perpetuate their profession
42
hectares of agroforestry created.
26,000
shade trees grown and distributed to our partner growers.
YOUR ORGANIC AND FAIR TRADE CHOCOLATES FROM OUR Peru COOPERATIVE