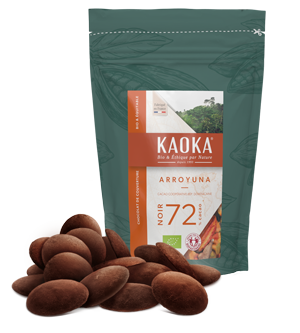 Dark 72% Dominican Rep. – Arroyuna
6 x 1kg
25 kg
Made in France
---
---
With its hint of acidity and notes of red fruits, this chocolate is ideal for your ganaches and full mouldings.
Aromatic profile
Head note
citrus fruits, red berries
Note of heart
cocoa, honey, cinnamon
Background notes
woody, caramel


THE VALUES AND ACTIONS YOU SUPPORT WITH THIS CHOCOLATE
DOMINICAN REPUBLIC COOPERATIVE
The Dominican Republic is the cradle of organic cocoa. Founded in 1985, CONACADO (National Confederation of Dominican Cocoa Growers) is one of the largest organic cocoa grower organizations in the world. In 2009, Kaoka developed a privileged partnership with a group of growers, united under 2 "blocks" of CONACADO.
2 250 ha
hectares of cocoa certified in 2019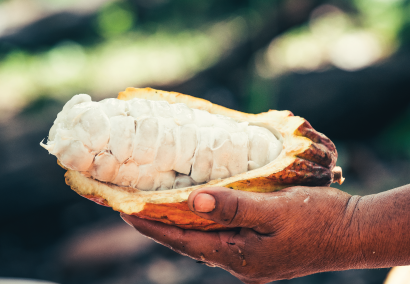 OUR KNOW HOW
Quality and traceability
Thanks to its integrated programs' model, Kaoka is present at all stages (from the selection of varieties to the preparation of chocolate recipes) to guarantee the highest quality chocolates with exemplary traceability.
En savoir plus