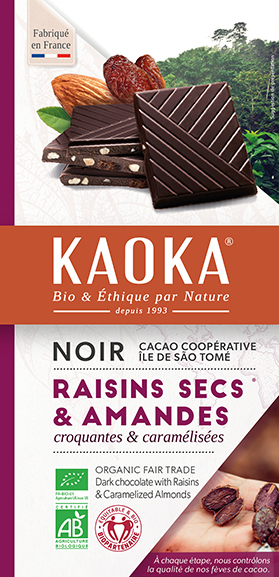 Dark Raisins and almonds
100g
Made in France
---
---
A gourmet bar! The flavours of pure origin São Tomé chocolate blend perfectly with the sweetness of the raisins and the crunch of caramelized almonds.
São Tomé cocoa beans (Amelonado variety) are very characteristic and have the particularity of offering a fruity dark chocolate with woody accents.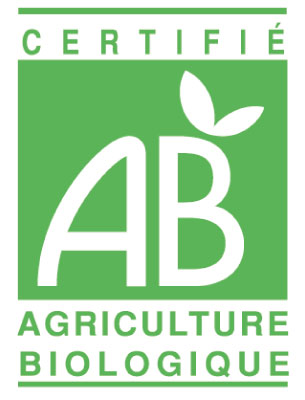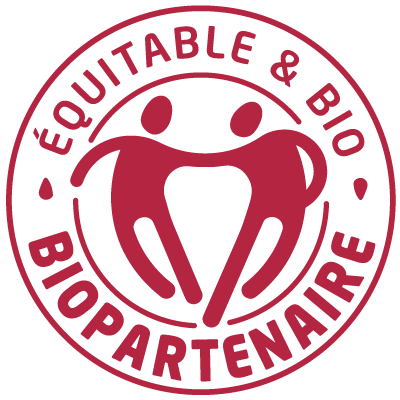 THE VALUES AND ACTIONS YOU SUPPORT WITH THIS CHOCOLATE
FROM OUR SÃO TOMÉ COCOA PROGRAM
When Kaoka arrived in São Tomé, an island of wild beauty, still preserved from the rest of the world, the cultivation of cocoa had been abandoned for many years. Everything had to started from scratch. The goal? To relaunch the production of organic and profitable cocoa on the island.
30,176
cocoa trees have been grafted and distributed to our partner growers since 2019
160 ha
of agroforestry have been created since 2019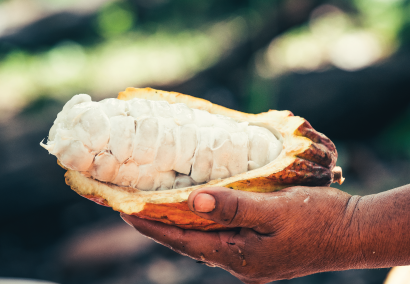 OUR KNOW HOW
At Kaoka, nothing is left to chance
Guided by our passion for cocoa and enriched by our direct collaboration with the growers, we are involved at all stages to guarantee you high quality chocolate. Find out how we work, from varietal selection to the formulation of recipes, to make intensely tasty chocolates.
Find out more
THE LATEST NEWS FROM OUR COOPERATIVE